Dunk Tank and Water Slide Rentals in Coppell Texas
Birthday Parties, Backyard Parties, Picnics, Corporate Events, School Events, Church Events, Small to large events, We've got what you need!
Celebrations At The Park

- Coppell Parks are great to have your next event. Below is all the information you need from booking a Pavilion with the city to what to expect from us to make your event a success.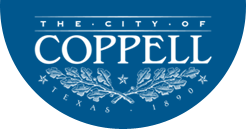 Coppell is a great city to have a celebration at one of their beautiful parks. We specialize in the Coppell area and have all the information you need to ensure a successful event at one of the many parks to choose from in Coppell. Many of the parks have pavilions available for rent for half days or even full days depending on your needs. Just contact the Parks and Recreation Department at the number shown below to secure your pavilion today.
A few requirements from the city:
Certificate of Insurance (We provide this)
You will need to provide a generator to run the bounce house (we can provide a generator for an additional fee)
We do have a few requirements for park delivery. You will need to rent a generator from us. While some parks may have electricity, we have found the outlets to be unreliable which is why we require the generator. We also want to ensure your event goes without an issue due to outlets not working. Parks also usually require a more specific delivery time. When we are limited to a one hour delivery window or less, there will be a specific delivery fee added to your order. Flexible delivery times do not incur this fee but allow delivery up to four hours prior to the event start time.
Parks and Recreation - (972) 462-5100 - http://www.coppelltx.gov/government/departments/parks-recreation
Pavilion Reservations - http://www.coppelltx.gov/government/departments/parks-recreation/rentals

Coppell Dunk Tank Rentals
Ramp up the fun at your next Coppell party or event with a dunk tank rental from DFW Party Rental. Dunk Tanks are fun for kids of all ages, and you might even catch an adult or 2 in there! Your party goers with have a blast laughing, bouncing, and playing in our safe and clean inflatable bouncers. We offer a large selection of jumpers to fit your parties size and theme.
Coppell Water Slide Rentals
Don't let the hot Texas sun push your party indoors! Just add some water! DFW Party Rental has water slide rentals that are out of this world.
Our slides are one of a kind! Check out our large selection of inflatable party rentals..
Coppell Bounce House Rentals for Backyard Parties -
DFW Party Rental has a wide variety of bounce houses, combo bounce houses with slides, water slide rentals, dunk tanks, and much more to make sure your backyard party is a success. Our bounce houses come in many different shapes and sizes ensuring a perfect fit for any backyard. Save Money by adding a concession and a few tables and chairs to take advantage of our party packages. We deliver clean and safe fun and we are always on time.
Coppell Corporate Event Rentals -
We do many corporate events in Coppell and all the surrounding areas. From Dunk Tank rentals for fund raisers to concessions or just tables and chairs. DFW Party Rental can deliver the goods to your next event. We work hard to provide quality products for a fair price while providing excellent customer service from start to finish. Call us today to start the process.
Coppell School Event Rentals - We have done tons of events at schools. From Fall Festivals to Fund Raising to celebrating a job well done, we can help you with everything you need to have a great event at your school. Large variety of inflatables, games, carnival games, dunk tanks, etc. We also offer 10% OFF for Schools orders over $250.00. Call us and ask for details today! Coppell Church Event Rentals - We absolutely love setting up events at all the surrounding churches in our area. We offer all Churches 10% OFF any order over $250.00. We can do Carnivals with our Carnival Themed Inflatables and Games. To just a Dunk Tank or Concessions. Whatever you need we can provide. Call us and ask for details today!
DFW Party Rental has the BEST Inflatables and Dunk Tanks in Coppell -
We are located in Frisco, so we know the Coppell area and already do business with many Parents, Schools, Churches, and Businesses. You can trust DFW Party Rental to provide quality products and a fair price. We will be on time, ensure all our products are clean and ready to use. And make sure you are fully trained to use any product you have of ours. We are also fully insured, and all of our inflatables are inspected by the state each year. Insurance and inspection certificates will be provided upon request.

💦🎉 Dive into a world of excitement with Dunk Tank and Water Slide Rentals in Coppell, Texas – where the thrill of the dunk meets the refreshing rush of water slides for an unforgettable aquatic adventure! 🌊🌟
🎯 Dunk Tank Delight! 🎯
Add a splash of laughter to your event with our Dunk Tank Rentals. Watch as the anticipation builds, and participants take aim to dunk the willing (or not-so-willing) dunkee into the refreshing tank below. It's a crowd-pleasing experience that adds a whole new level of fun to your gathering!
💦 Water Slide Extravaganza! 💦
Turn your event into a water wonderland with our Water Slide Rentals. Perfect for beating the summer heat, our water slides offer thrilling descents and refreshing splashes, creating an atmosphere of excitement and laughter for kids and adults alike.
🌈 A Watery Wonderland for All Ages! 🌈
Whether it's the suspense of the dunk tank or the joyous screams on the water slide, our rentals cater to the young and the young at heart. It's a watery adventure that ensures smiles, laughter, and memories that will last long after the event ends.
🚚 Convenient Delivery and Setup! 🚚
Enjoy a hassle-free experience with our professional delivery and setup services. We bring the dunk tank and water slide to your location in Coppell, Texas, handle the setup, and ensure everything is ready for a day filled with aquatic excitement.
🎊 Combined Packages for Double the Fun! 🎊
Why choose between a dunk tank and a water slide when you can have both? Explore our combined packages that offer double the excitement, creating a water-themed extravaganza that your guests won't forget.
🎟️ Book Your Watery Adventure Today! 🎟️
Don't miss the chance to bring a splash of joy to your event with Dunk Tank and Water Slide Rentals in Coppell, Texas. Reserve your rentals now, and let the watery adventure begin. It's not just a rental; it's a ticket to an event that will be remembered for its refreshing fun!
👉 Ready to make a splash? Secure your Dunk Tank and Water Slide Rentals now for an event that's as refreshing as it gets! 🌊🎈