Carnival Ride Rental in Pilot Point Texas
Birthday Parties, Backyard Parties, Picnics, Corporate Events, School Events, Church Events, Fund Raisers, We've got what you need!
On-Time Delivery Guarantee!
Bringing serious fun to your party in Frisco Texas!
Pilot Point CARNIVAL RIDE RENTAL SOLUTIONS

Make your next party your best ever
We deliver, setup, and pick up.

Discover:
DFW PARTY RENTAL
Bringing serious fun to your party in Pilot Point, TX!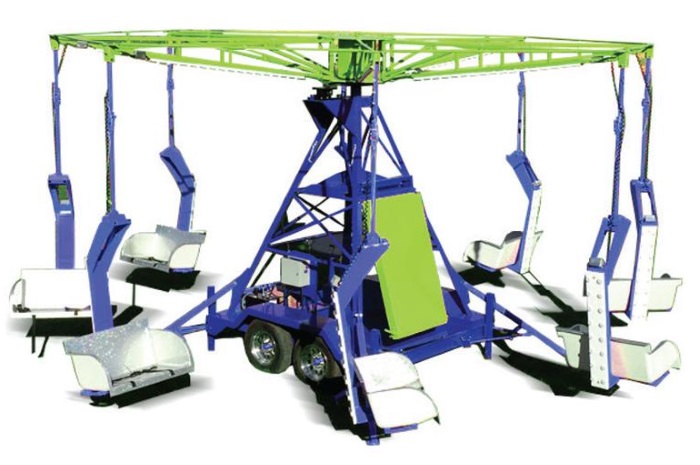 Ballistic Swing Ride Rental
The Ballistic Swing is a classic carnival ride. The swing can hold 16 riders at a time making it perfect for larger events! This attraction is eye catching and a thrill for everyone, perfect as a focal point or as an add on this attraction will have your audience having fun and entertained all day! Having a ride like the Ballistic Swing at your carnival will take it to the next level! The Ballistic Swing is super fast and riders get almost completely horizontal as they swing around. Great for Adults and Kids! Also check out our Carnival tents and Carnival Games for the ultimate carnival event!
More Info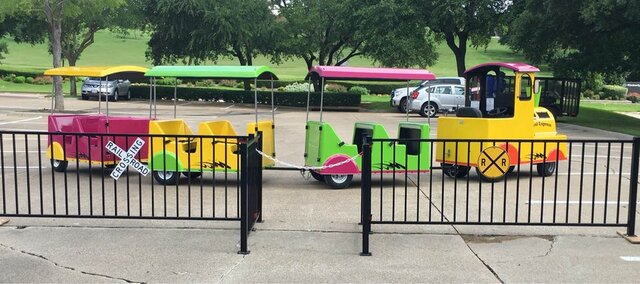 Trackless Train Rental Pilot Point TX
Imagine the look on your child's face when they see a train pull up to their front door to pick them up complete with bells and whistles! Our Train has a bell, whistle and a happy train conductor! The trackless train can seat 12 kids or 9 adults and is ideal for all types of special events for your North Dallas event. This trackless train can travel just about anywhere because it does not require any train tracks. The trackless train can run on any flat surface like asphalt, paved surfaces, grass, etc, as long as the surface is dry, firm and level. The floor of the passenger train cars are low to the ground so kid's little legs can easily climb aboard the trackless train. Each car will hold at least two adults or three-four kids comfortably. A trackless train is one of the only "kiddie rides" that adults can ride with their kids. Everyone loves to wave and ride on a trackless train. Perfect for, Children, Kids Birthday Parities, Entertaining Guest, Corporate Events, Grand Openings, Halloween, Holiday Parties, Company Picnics, School Functions, Product Promotion, Church Functions, Fundraisers, Opening Day, Festivals, Street Fair, Sporting Event, Festival, Block Parties, Open House, and much more.
More Info