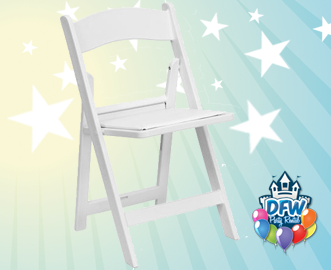 White Resin Folding Chair
White Resin Folding Chairs with Padded Seats

These white resin chairs are kept in good condition and should only be used indoors, or on dry ground outside. They should always be returned clean to avoid cleaning fees. These chairs are great for weddings, dinner parties, or any other event considered to be more upscale than a kids birthday party. For a cheaper option, check out our plastic folding chairs.
There are potential additional fee's associated with chair and table rental. Please read below to avoid these fee's.
This item is not dis-countable.
Without Inflatable Rental 25 chair minimum - $2.95 ea

With Inflatable Rental - No minimum - $2.50 each
*** We do not setup, take down, or carry up-stairs unless previously arranged. If you need setup service, please contact our office. Setup/take down service is $1.00 per chair in addition to the rental price.
Potential additional fees
If you choose to do the setup/take down yourself, please follow these steps to avoid any additional fee's. Any additional fee's charged will be used to compensate our drivers for the additional labor involved during the pickup.
Make sure chairs are clean and neatly stacked on the carts exactly as they arrived (see below pictures). When stacking the chairs, the chair backs should be facing down, and the seats facing up.

Tables should be cleaned, folded and stacked against a wall, or put where they were originally delivered.
If our delivery drivers are required to re-stack the chairs there is a $15.00 re-stacking fee, per chair cart.
If our delivery drivers are required to clear, food, drinks, or trash off tables before they can pick them up. There is a $10.00 fee per table.
If chairs/tables were not stacked at all, and they require no cleaning the fee is our normal .50 cents per chair and table. Tables and chairs needing a wipe down is an additional .50 cents per item on top of the take down fee.
Incorrectly Stacked Chairs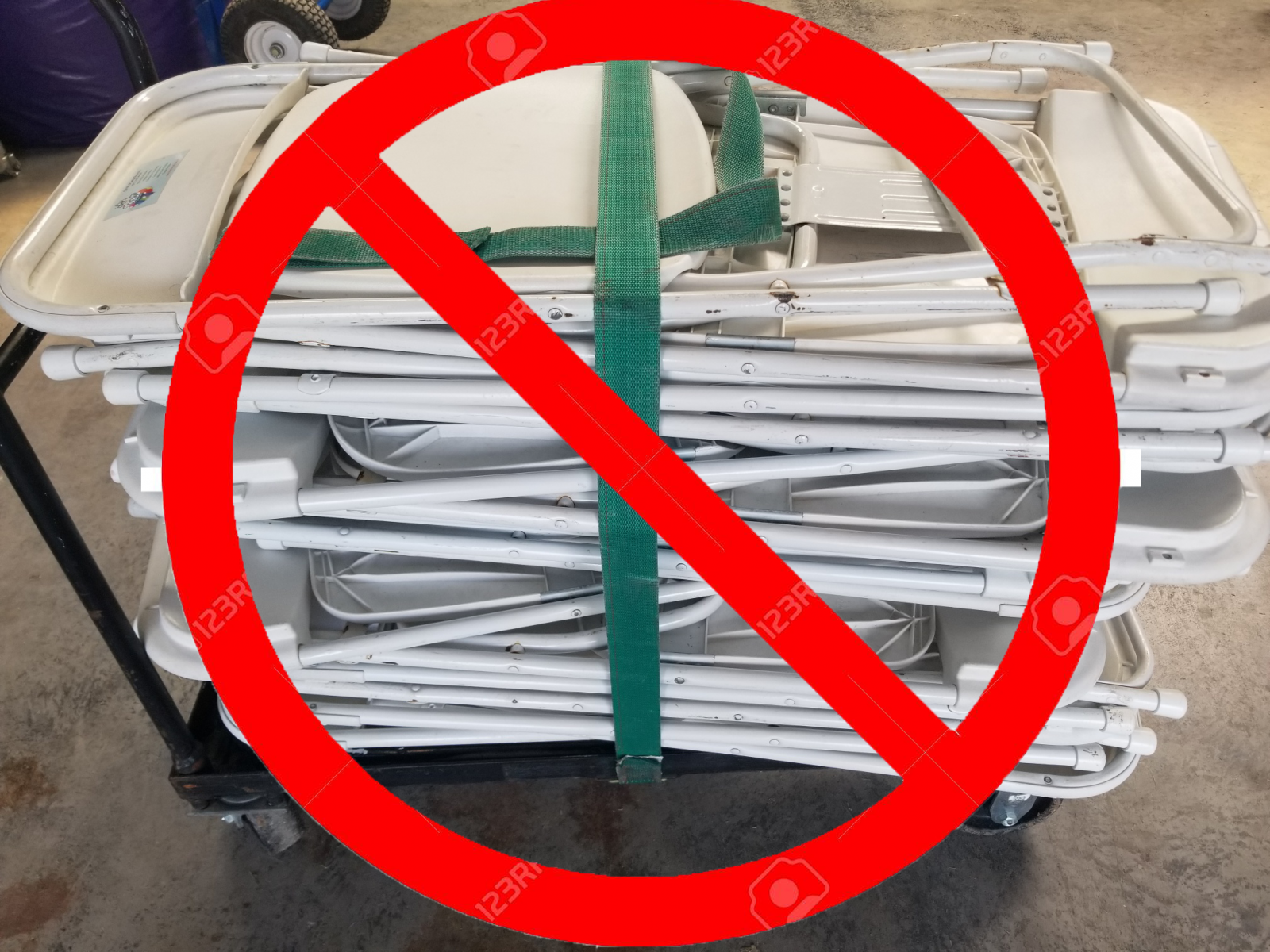 Well stacked Chairs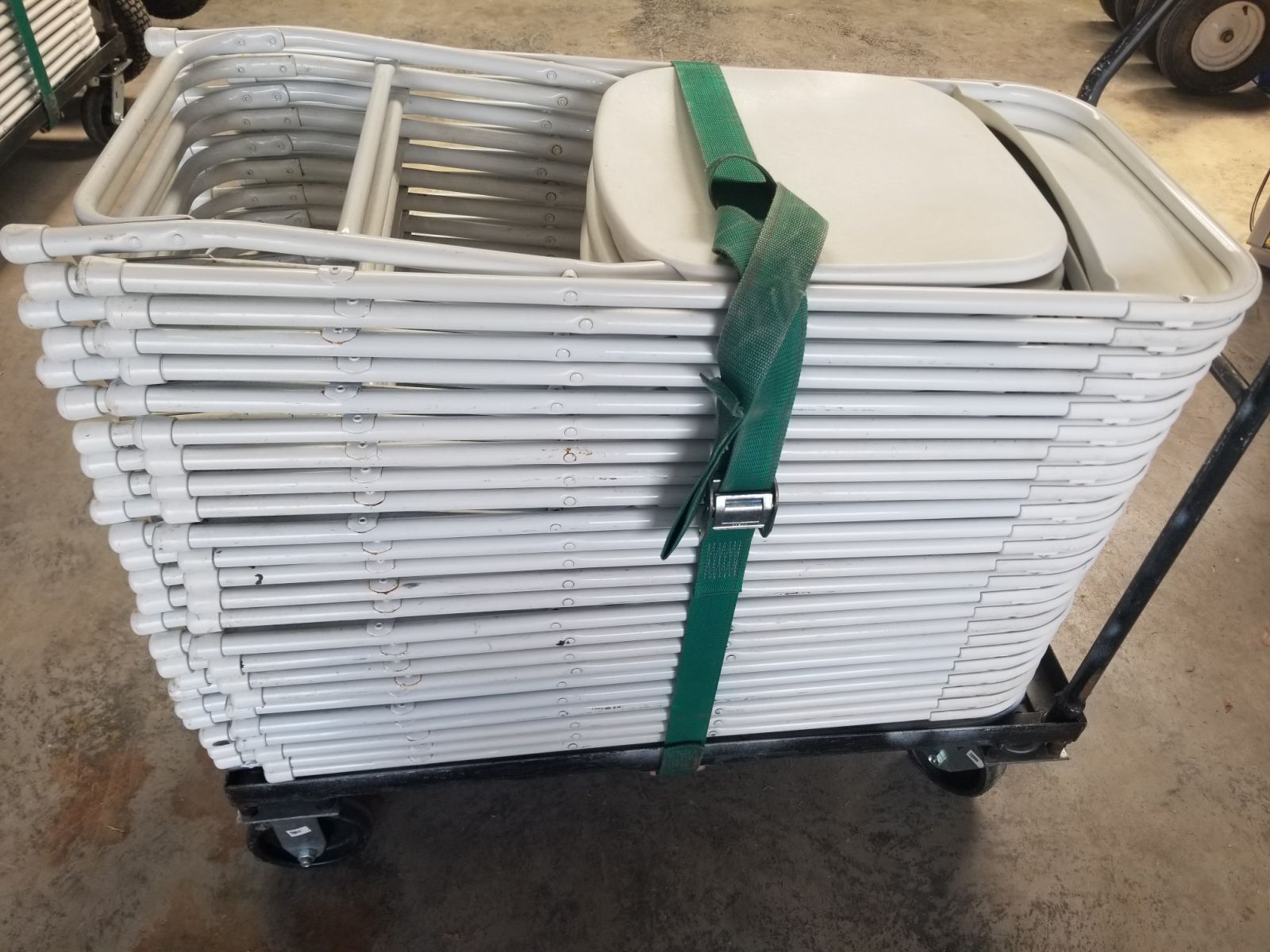 ** Delivery included with the rental of an inflatable. Minimum $25.00 delivery fee without inflatable rental. Additional delivery charges may apply depending on distance from Frisco, TX.

Discounts and coupons only apply to inflatables. Tables, chairs, concessions, supplies, and equipment are non-discountable items.