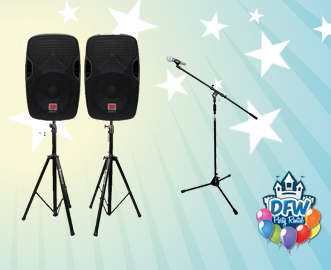 PA Speakers with Microphone
Our PA system includes two 12" speakers a wired microphone with a microphone stand. The speakers are Bluetooth enabled so you can also play music off any device connected to them.
This item is not dis-countable.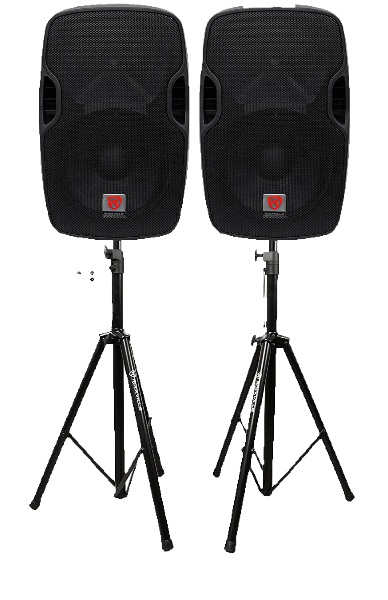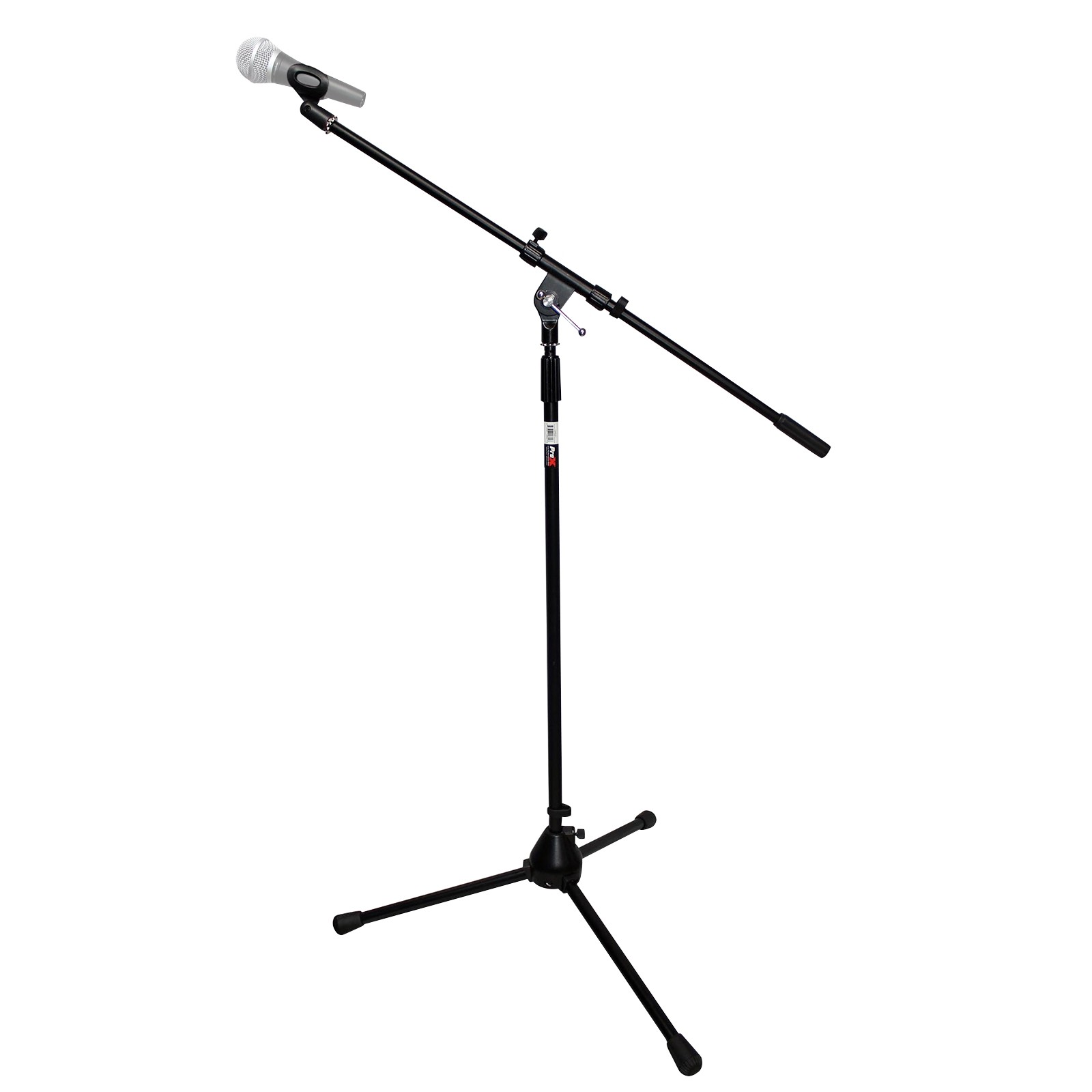 ** Delivery included with the rental of an inflatable. Minimum $25.00 delivery fee without inflatable rental. Additional delivery charges may apply depending on distance from Frisco, TX.

Discounts and coupons only apply to inflatables. Tables, chairs, concessions, supplies, and equipment are non-discountable items.