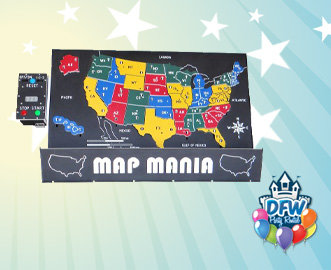 Map Mania Electronic Educational Game - United States
Map Mania Challenge Rental
Map Mania challenges both your patience and your skills. The object of the game is to assemble the puzzle pieces resembling states of the U.S.A. and placing them in the correct position on the template and completing the entire 50 states before time runs out. This game can be done in groups or teams. There are three desired times. If you complete the puzzle in the longest time, play again with a shorter time slot. Can you master it? Great for ages 6 and up. Table is included with rental.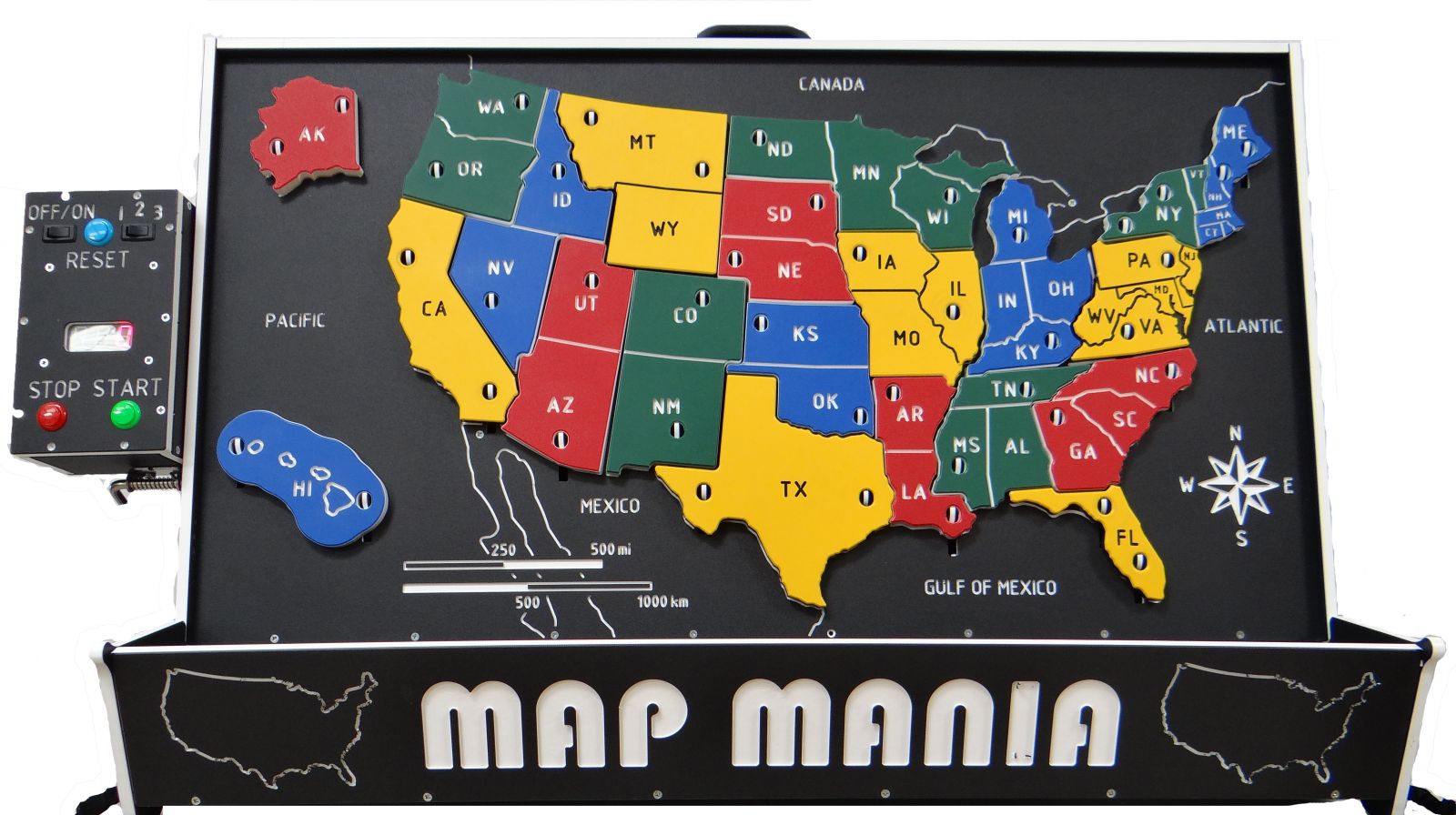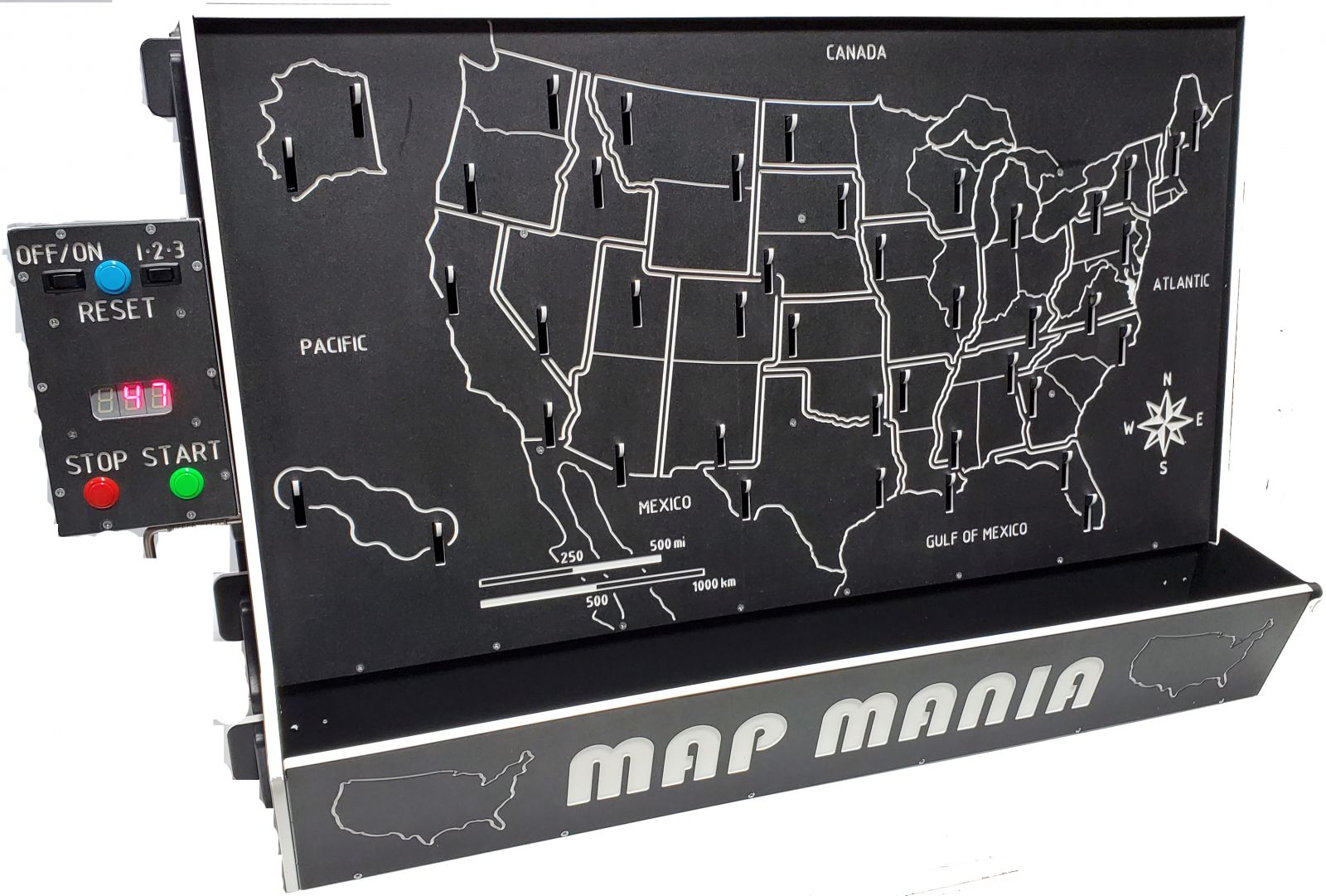 How we'll benefit you:

On-Time Delivery Guarantee!
Affordable inflatable rentals.
Our service includes delivery, setup and pickup.
We go through all the safety guidelines with you to ensure a safe and fun filled event.
Most inflatables will come with a mat for the entrance.
If you need a tarp, please make a note during check out.
Flexible rental period - It can be between 1 hour and 8 hours long. If you need to keep the items later than our latest pickup time, please pick the following morning for your event end time.
Delivery charges may apply depending on distance from our warehouse in Frisco, TX
For inquiries please call us at (888) 584-6424
Exemplary service and professionalism you would expect from the best party rentals in Frisco, TX.