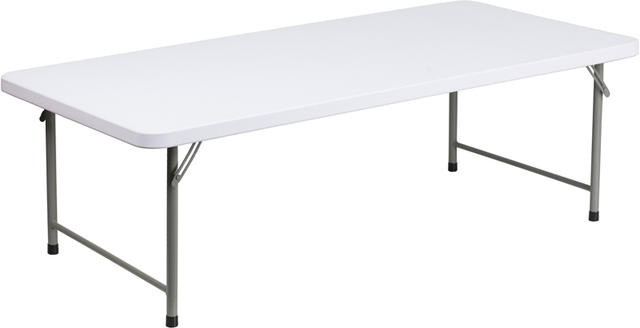 Kids Folding Tables CP
Setup Area: 60"x30"
Age Group: 2 - 6 yrs




Kids Folding Tables
These tables should be used with our kids chairs. Six chairs per table is ideal. This item is not discountable.
Delivery service includes delivery of tables to your location. We do not setup, take down, or carry up-stairs unless previously arranged.
** Delivery included with the rental of an inflatable. Minimum $25.00 delivery fee without inflatable rental. Additional delivery charges may apply depending on distance from Frisco, TX.

Discounts and coupons only apply to inflatables. Tables, chairs, concessions, supplies, and equipment are non-discountable items.