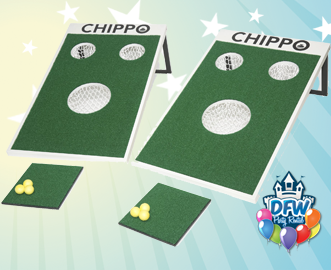 Chippo Golf Game
Chippo Golf Game Rental
Chippo is the viral new golf game for beach, backyard, tailgate, office and clubhouse. A mind-blowing mash-up of golf and traditional backyard games! We've combined the old fashioned, beer-slugging, tailgate-dominating, sunshine-basking goodness of games like corn-hole with the gentlemanly, giddiness-inducing, side-betting beauty of golf. Chippo is the only backyard game where you can work over your buddies, while working on your short game - revolutionary! Includes 4 60 degree wedge irons for up to 4 players and 6 balls!
For game instructions, click
HERE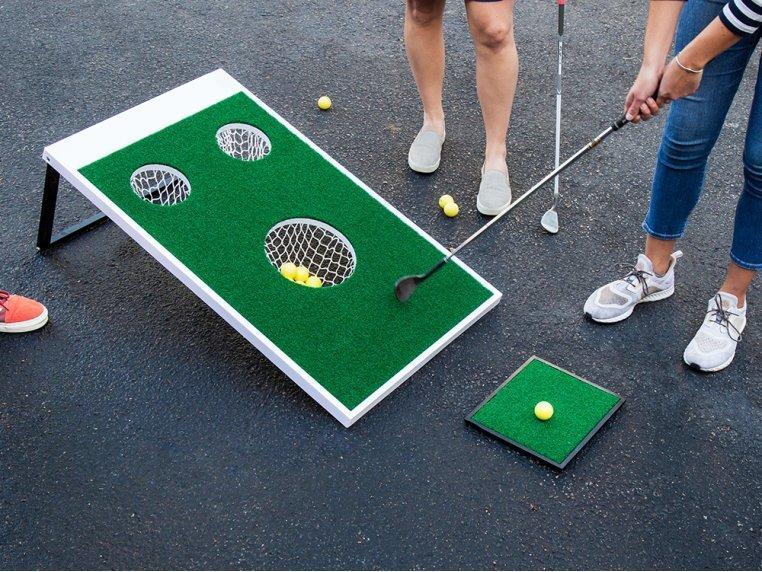 How we'll benefit you:
On-Time Delivery Guarantee!
Affordable inflatable rentals.
Our service includes delivery, setup and pickup.
We go through all the safety guidelines with you to ensure a safe and fun filled event.
Most inflatables will come with a mat for the entrance.
If you need a tarp, please make a note during check out.
Flexible rental period - It can be between 1 hour and 8 hours long. If you need to keep the items later than our latest pickup time, please pick the following morning for your event end time.
Delivery charges may apply depending on distance from our warehouse in Frisco, TX
For inquiries please call us at (888) 584-6424
Exemplary service and professionalism you would expect from the best party rentals in Frisco, TX.