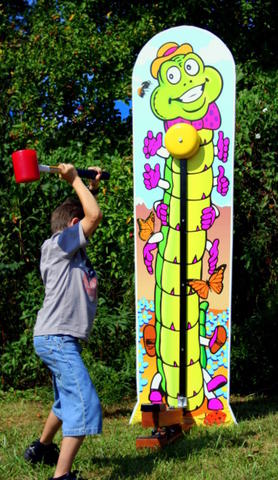 Caterpillar Kiddie Striker
Children of all ages love to show up dad with our Easy Striker, called the Kiddie Striker at 7' tall. With our Caterpillar themed striker, you'll find kids lining up to give it a try.

Includes Striker with bell and mallet.



** Delivery included with the rental of an inflatable. Minimum $25.00 delivery fee without inflatable rental. Additional delivery charges may apply depending on distance from Frisco, TX.

Discounts and coupons only apply to inflatables. Tables, chairs, concessions, supplies, and equipment are non-discountable items.