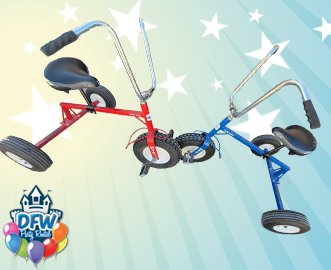 Adult Tricycle Rental




Regular Price: $150.00
Over 8 Hours: $165.00
Overnight: $195.00
Multi-Day: Add to cart with desired days selected for price!



These funny oversized trikes are great for parties, team building, corporate, college events, bar/bah mitzvahs, school events, block parties, and even great photo ops! Great fun for both participants & spectators and always one of the most popular spots at any get-together! Good for adults and teens!